We are Cary & Jamie
(aka Pappy & Granny)
Between us we have 4 sons,
4 daughter in-laws,
and 5 wonderful grandchildren!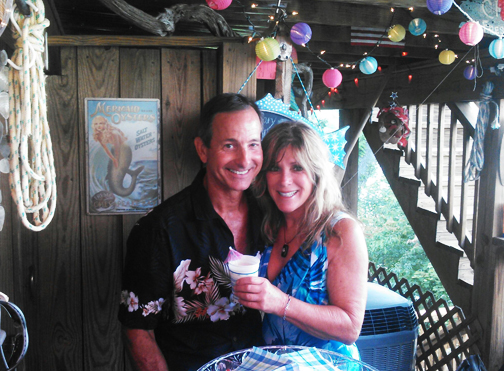 We retired in August 2020 and decided to explore the splendor of our great country! And what better way to do it than in an RV from "Sea to Shining Sea"!
In the summer of 2020 we rented a Class C Thor Motorcoach and traveled to Utah with our grandson, Noah (4) and his daddy Andy. It was our first time in an RV and we learned a lot.
In December 2020 we purchased a Leisure Travel Unity Island Bed. And thus, our adventures began! It was our "trial run" and we spent 3 weeks (ROUTE: Nashville to Florida Panhandle to S. Carolina to N. Carolina to Virginia and home). PHOTOS
We've continued our RV adventures and so far our travels have included months of camping and fishing in Florida, sightseeing as far north as the Northern Peninsula of Michigan, and venturing as far west as Wyoming.
Summer 2023 we took our 7yr old grandson, Noah, with us from MD to Wyoming and met up with our kids and 4 of our 5 grandchildren in Yellowstone National Park.
During our past 3-month fishing trips to Florida's west coast we used a 16′ inflatable canoe as our fishing vessel. In the fall of 2022 we purchased a 21′ Carolina Skiff fishing boat and (Jan-April 2023) we towed it behind the RV to Florida. Read all about towing behind the Unity.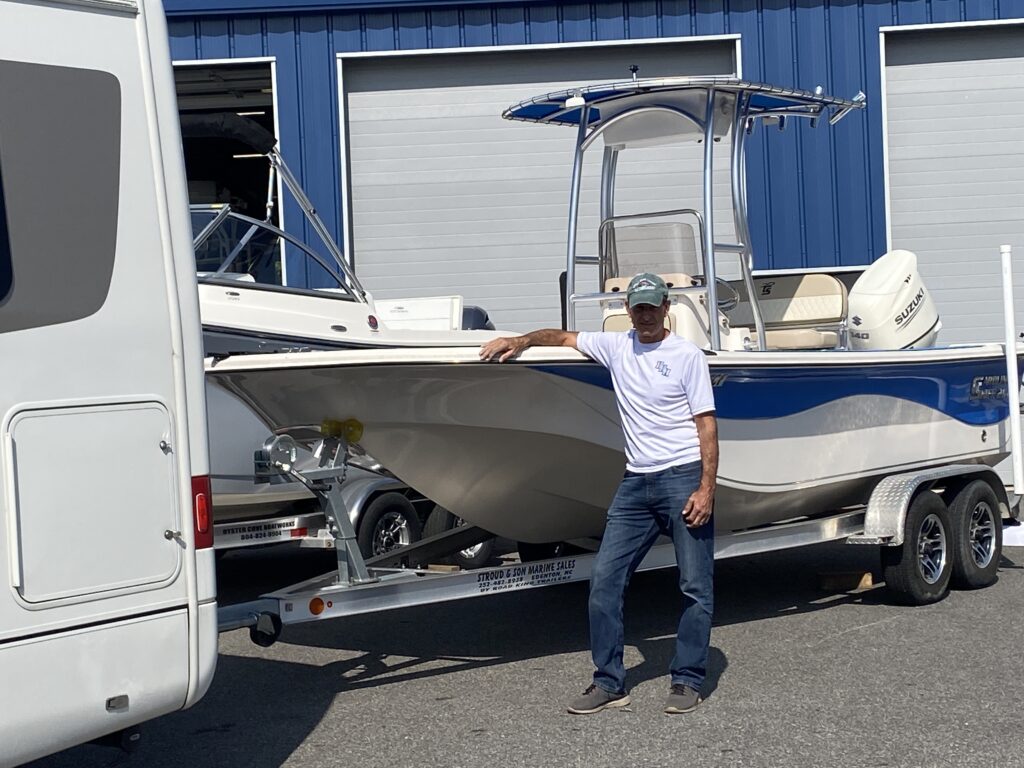 Cary and I got married in New Orleans in April, 2011 and moved on the Severn River near Annapolis, MD. We spent a lot of time fishing in the Chesapeake Bay on our Grady White, "Jiggin' Jama." In the spring each year, Cary planted an awesome organic garden and from May to October (with a few RV trips in between) we caught blue crabs in crab pots from our pier. We had some great years when we caught a dozen crabs a day!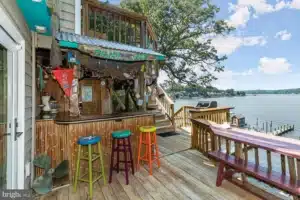 And in the summers we always have the greatest time when our friends and family come to the "Teaki" Bar for drinks, fun, and great crab feasts! Cary's philosophy, "why waste the daylight," and "we can't have enough toys!" keeps us outdoors and on the move on our kayaks, SUP boards, canoe, and windsurfer.
UPDATE: SGI NEWS! During our travels to Florida (2023) we found our forever home on St. George Island. We believe our new home on SGI is the right place for us to spend the next chapter of our lives. We plan to travel back to MD 3-4 times a year and whether on the road or on the water, we hope to see you soon!