We are Cary & Jamie
(aka Pappy & Granny)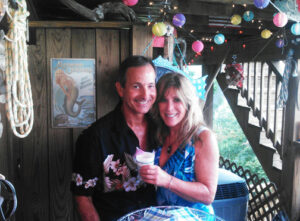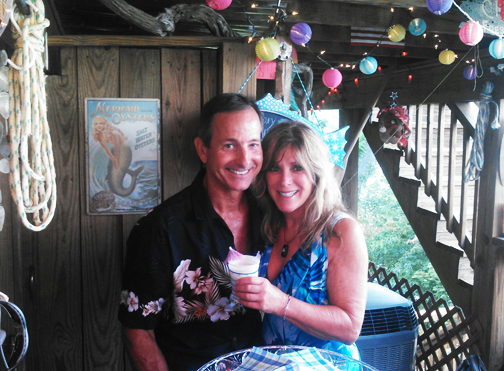 Between us we have 4 sons,
4 daughter in-laws,
and 5 wonderful grandchildren!
We retired in August, 2020 and decided it was time to explore the splendor of our great country! And what better way to do it, than in an RV!
After a practice run in a Class C Thor Motorcoach and having the greatest time travelling in Utah with our grandson, Noah (4) and his daddy Andy, we decided to buy a Class B+/C RV.
In December 2020 we purchased a Leisure Travel Unity Island Bed. And thus, our adventures began! It was our "trial run" and we spent 3 weeks (ROUTE: Nashville to Florida Panhandle to S. Carolina to N. Carolina to Virginia and home). PHOTOS
Our 2nd road trip was Feb 12-April 12, 2021. We traveled to the NW coast of Florida and fished the inland waterways of the Gulf Mexico and the Panhandle. ROUTE MAP and PHOTOS
It's official! We are snowbirds! We depart on our 3rd big road trip heading to Florida's Forgotten Coast Jan 24-April 20, 2022. ROUTE MAP and PHOTOS
When we're not on the road we live in Maryland on the Severn River close to Annapolis. Our water RV is our Grady White, "Jiggin' Jama." At home we fish on the Chesapeake Bay. Mostly we catch Striped Bass (known in MD as Rockfish), but we also fish for Blue Fish, Spanish Mackerel, Perch, Sea Trout, and Catfish.
In the spring each year, Cary plants an awesome organic garden and from May to October we catch crabs in crab pots from our pier. We've had some great years when we caught a dozen crabs a day! In the summers it's awesome when friends and family come over to our "Teaki" Bar for drinks, fun, and great crab feasts!
Cary's philosophy, "why waste the daylight," and "we can't have enough toys!" keeps us outdoors and on the move on our 2 kayaks, 2 SUP boards, 1 canoe, 1 windsurfer, 1 Hobie Cat, a small fishing boat (for the river) and our 33′ Grady White, and now, I guess we have to add to the list, our 16′ inflatable canoe!
Where will our next adventure be? Check back often and follow us on the road!